HARRISBURG, June 12, 2012 – State Sen. Christine M. Tartaglione praised the hundreds of union apprentices lining the Rotunda steps today and urged them to help convince lawmakers to rebuild the middle class."Apprenticeships through organized labor not only prepare students for jobs, but they help ensure that the jobs can support families and communities," she said. "We do a lot of talking in Harrisburg about creating jobs but there isn't enough talk about whether the jobs we are creating will sustain families without the need for government support."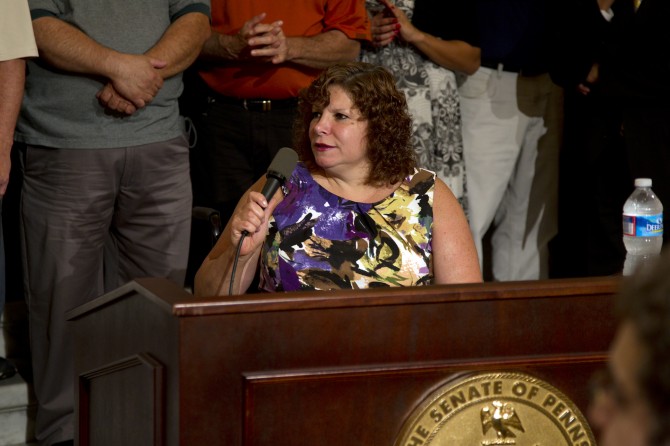 The Pennsylvania State Building and Construction Trades Council organized the Capitol rally that drew trades people from across the state.
Tartaglione told the workers that, despite thousands of structurally deficient bridges dotting the state and hundreds of miles of obsolete roads, many lawmakers have lost the courage to build.
"At the same time we wonder why the economy is slow to recover," she said. "So, while you are here in Harrisburg and the legislators are listening, try to instill in them the courage to build. We already know we have people trained and ready to do it."
According to the Pennsylvania State Building and Construction Trades Council President Frank Sirianni, Pennsylvania currently has more than 8,000 apprentices in the construction industry. He said the graduation rate from these programs is 75 percent in the union sector, compared to 50 percent in the non-union sector.
###