Senator Tartaglione Becomes Newest Appointment to Temple University's Board of Trustees
The senator will join Governor Wolf, Philadelphia Mayor Kenney and leaders from the Commonwealth's private and public sectors on the university's governing body.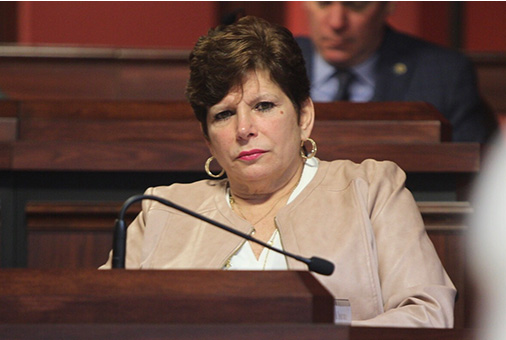 HARRISBURG, PA, May 8, 2019 – State Senator Christine M. Tartaglione (D-Philadelphia) was appointed by the Senate today as the newest member of the Temple University Board of Trustees. She will join Governor Tom Wolf, Philadelphia Mayor James Kenney, and other high-ranking leaders from Pennsylvania's public and private sectors on the body that governs the 135-year-old state-related research institution.
"It is an honor to serve such a venerable and influential institution. I accept this appointment knowing that it comes with a tremendous responsibility," Senator Tartaglione said. "Higher education is one of the pillars of prosperity for this Commonwealth and its citizens. As a trustee, I will seek to ensure that willing and deserving students have access to the many programs offered at Temple. And I will also seek to ensure that the university makes optimal use of the resources invested in it."
Based in North Philadelphia, Temple has four branch campuses in Southeastern Pennsylvania, one in Harrisburg, and foreign campuses in Rome and Tokyo. It is the second-largest university in the Commonwealth with an enrollment of more than 40,000 undergraduate, graduate, and professional students. The university offers more than 500 academic programs.
# # #
If you would like more information about this topic, please contact William Kenny at 215-533-0440 or email at William.Kenny@pasenate.com.