Senator Tartaglione Welcomes Suspension of Unemployment Compensation Waiting Period, Job Search Requirements
Provisions of Pennsylvania's Unemployment Compensation Law will be relaxed for the duration of the COVID-19 Emergency to help workers displaced by the pandemic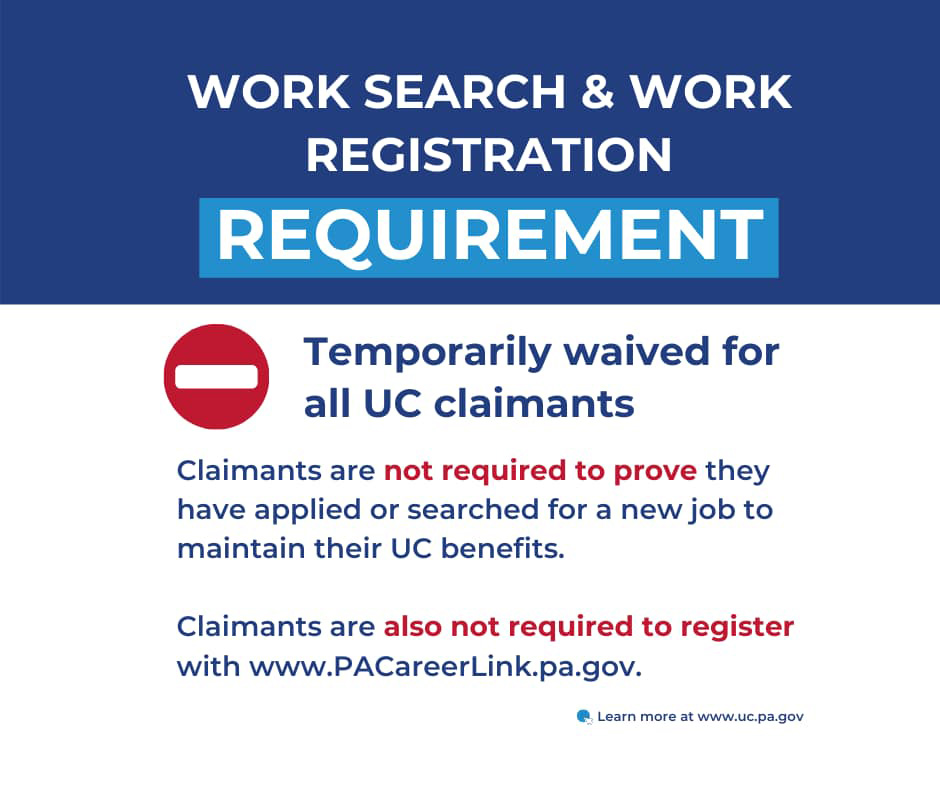 Philadelphia, PA, March 17, 2020 – State Senator Christine Tartaglione (D-Philadelphia) welcomes Governor Tom Wolf's directive to relax the waiting period, work registration, and work search requirements for Pennsylvanians who claim unemployment compensation benefits during the COVID-19 (coronavirus disease) pandemic.
Wolf has instructed the Department of Labor & Industry to suspend the waiting-week requirement in Section 401(e) of Pennsylvania's Unemployment Compensation Law. As a result, the first week of a worker's unemployment will be compensable. This suspension will remain in effect for the duration of the governor's disaster emergency declaration for COVID-19.
The governor has also directed the department to suspend the work registration and search requirements. These measures will also remain in effect for the duration of the disaster emergency.
"As businesses throughout the Commonwealth make the difficult but necessary decision to close or reduce their operations temporarily in response to the public health emergency, many workers find themselves suddenly without income and wondering how they will pay their bills," Senator Tartaglione said. "The measures initiated by the governor will allow these Pennsylvanians to collect unemployment compensation sooner and help them to protect their financial wellbeing as well as their physical health."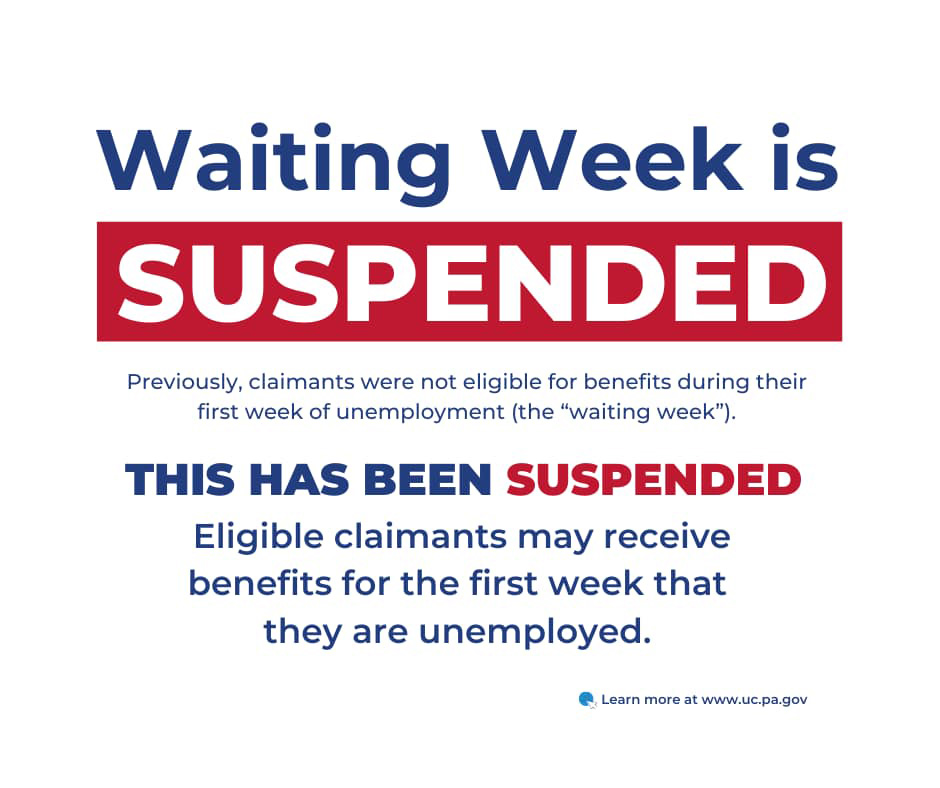 Pennsylvania's Unemployment Compensation Law allows for employers to be relieved of charges for compensation once there has been a federal disaster declaration under the Stafford Act and the individual claimants would have been eligible for Disaster Unemployment Assistance. Therefore, an employer may be relieved from charges for compensation paid to an individual with respect to any week of unemployment occurring due to COVID-19.
The Unemployment Compensation website offers up-to-date information for workers impacted by COVID-19. Workers may be eligible for compensation should the employer close temporarily or permanently or should the employee experience a reduction in hours. Displaced workers may apply for compensation online.
# # #
If you would like more information about this topic, please contact William Kenny at 215-533-0440 or William.Kenny@pasenate.com.