Tartaglione Joins General Assembly in Unanimous Adoption of Coronavirus Relief Legislation for Workers, Employers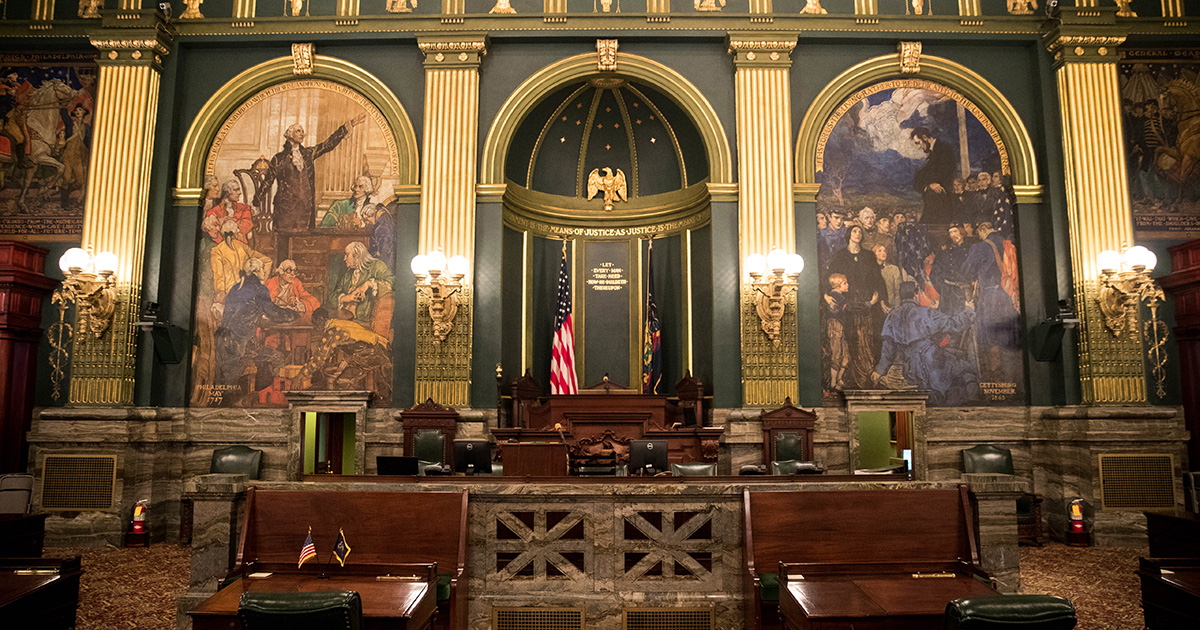 Philadelphia, PA, March 25, 2020 – State Senator Christine Tartaglione (D-Philadelphia) joined her Senate colleagues and members of the Pennsylvania House today as they unanimously adopted comprehensive COVID-19/coronavirus relief legislation for workers and employers throughout the Commonwealth.
Both chambers adopted an amended version of House Bill 68, which includes a provision that enables displaced workers to obtain unemployment compensation sooner, and a provision that relieves employers of unemployment benefits charges in instances where the coronavirus emergency caused the employee layoff.
"Just as the thousands of individuals afflicted by this illness need time and resources to recover, displaced workers and their employers need time and resources to get back on their feet again," Senator Tartaglione said during the Senate's remote legislative session. "This legislation provides them with the time and resources they need by helping to mitigate the financial setbacks caused by the coronavirus."
As amended, HB 68 codifies the Wolf administration's waiver of the one-week waiting period usually required for displaced workers before they may apply for unemployment benefits. The waiting period waiver will remain in effect for the duration of the coronavirus emergency declaration. The bill also codifies the administration's suspension of the work search and registration requirements of the Commonwealth's unemployment compensation law during the emergency.
To ensure that displaced workers receive comprehensive and timely information about the availability of unemployment benefits, the amended HB 68 requires employers to notify employees upon separation from the company of the availability of unemployment compensation, the employee's ability to file a benefits claim, website information for filing a claim, and the information that the employee must provide to submit a claim.
The amended bill further requires the Department of Labor & Industry to provide companies relief from unemployment benefit charges in cases where the employee separation resulted directly from coronavirus or from restrictions implemented by the government in response to the pandemic. In addition, the bill extends the window for employers to request full relief from benefit charges from 15 days to 21 days.
The Department of Labor Industry projects that the bill will result in an increase of $6 million in relief from benefit charges granted to employers, as well as a reduction of $1 million annually in unemployment compensation contributions by employers.
# # #
If you would like more information about this topic, please contact William Kenny at 215-533-0440 or William.Kenny@pasenate.com.