The Mayfair Community Center was packed with older residents and their caregivers, who collected meaningful information about a multitude of products and services.
Philadelphia, PA, October 10, 2019 – State Senator Christine Tartaglione provided Northeast Philadelphia seniors and their caregivers with resources to address a multitude of vital topics as she concluded her 2019 Senior Expo series today.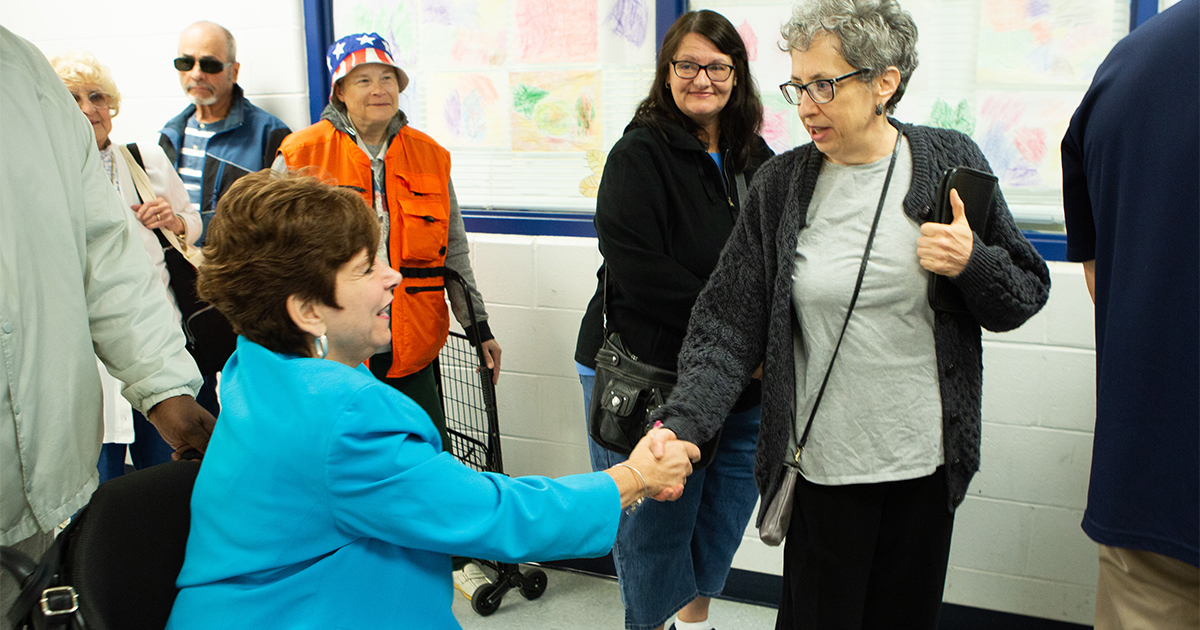 Older residents eagerly packed the Mayfair Community Center gymnasium to meet dozens of vendors and to collect important information about healthcare, insurance, personal finance, housing, retirement planning, consumer protection, veterans' services, and many other relevant issues. The event was Senator Tartaglione's third and final Senior Expo of 2019, following successful sessions at the St. Anne's/26th District PAL Center on September 19 and at Lawncrest Recreation Center on October 3.
"I always expect to see big crowds in Mayfair and they did not disappoint this time," Senator Tartaglione said. "There are a lot of great things happening in this community. Older residents play a major part in all of it. I'm thankful that seniors continue to hold such enthusiasm for the Expo and that my vendor partners continue to offer highly valued products and services."
Senator Tartaglione greeted guests at the front door with handshakes, hugs, and free tote bags. Inside, visitors mingled with professionals from private companies, non-profit organizations, and public agencies while filling their bags with business cards, pamphlets, pens, sweets, and some unique door prizes.
One vendor handed out back scratchers while another gave out squishy stress-relievers shaped like a foot. Guests were also treated to boxed lunches.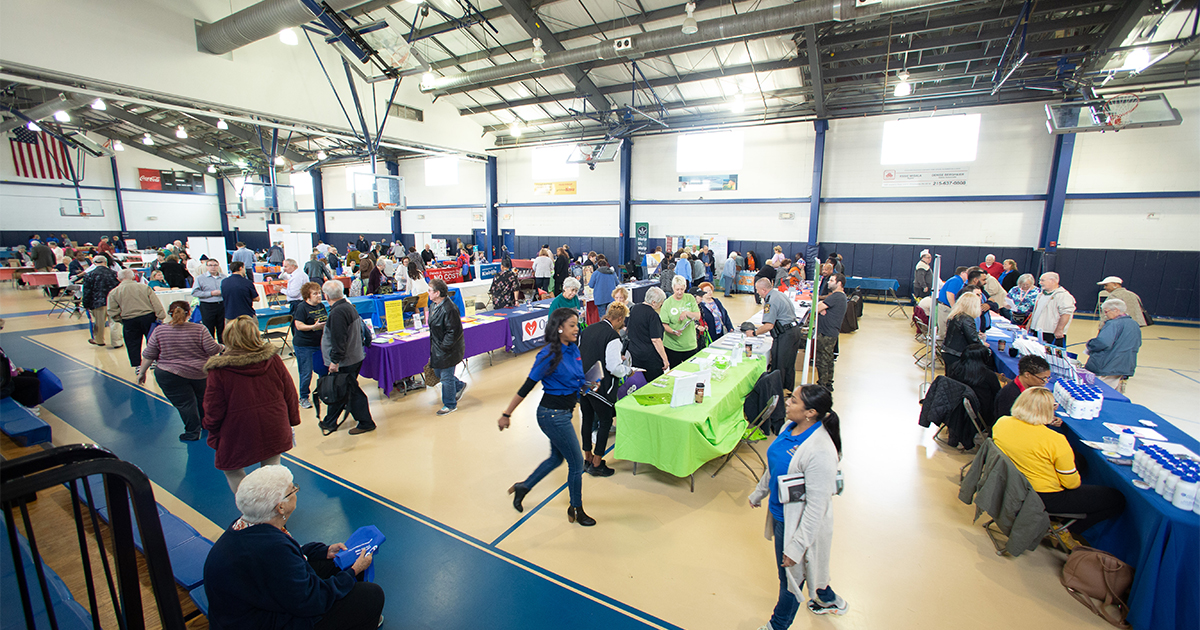 "My goal is to make each Senior Expo both informative and fun," Senator Tartaglione said. "The most important thing is that older folks can meet many different providers face-to-face under one roof, free of charge."
Although the 2019 Senior Expo series has concluded, the public can stay informed about all of Senator Tartaglione's future events by visiting www.senatortartaglione.com regularly and following her on Facebook, Twitter, and Instagram. For constituent services, contact the senator's district offices at 215-533-0440 (1061 Bridge Street) or 215-291-4653 (400 West Allegheny Avenue).
# # #
If you would like more information about this topic, please contact William Kenny at 215-533-0440 or William.Kenny@pasenate.com.