Globe Dye Works in Frankford offers office, studio, manufacturing and residential space to artists, artisans and fabricators.
PHILADELPHIA, PA, January 10, 2018 – State Sen. Christine Tartaglione (D-2nd dist.) today presented a $1 million Pennsylvania capital grant that will enable a former yarn winding and dyeing factory in Philadelphia's Frankford section to continue its revitalization as a versatile workspace for artists, artisans and fabricators. Globe Dye Works was awarded the Redevelopment Assistance Capital Program grant late last month.
"Globe Dye Works is a prime example of the great, often hidden commercial potential that exists in many of Philadelphia's older, underused industrial properties," Senator Tartaglione said. "In 2007, a group of investors purchased this largely forgotten relic of Frankford's great manufacturing past. In a decade's time, the site has been reborn as a thriving community of modern, creative and revenue-generating businesses."
Globe Dye Works occupies 11 interconnected buildings on a 1.7-acre campus at 4500 Worth St. Constructed in the middle and late 19th century, the former textile plant offers 145,000 square feet of leasable office and studio space. Current tenants include painters, photographers, floral designers, a cabinet maker, a potter, boat builders, a metal sculptor, a classic automobile broker, a tattoo artist, a creamery, a guacamole maker, a coffee roaster and a caterer, among many other users. There are more than 30 commercial tenants, including 19 who also live in the property. The city's 2012 zoning code permits the mixed use.
Seven partners own the site. Co-owners Peter Kelly, Charlie Abdo, Mark Gallini and Matt Pappajohn joined Senator Tartaglione and state Rep. Jason Dawkins (D-179th dist.) for today's check presentation.
"This grant is exactly what the community needs," Dawkins said. "It allows Globe Dye Works to create a community hub for residents and business owners alike. We are always excited to invest in projects that put small businesses and the community first. In addition, this economic power will allow community members to have the seat at the table they deserve. Especially when it comes to issues pertaining to development."
The RACP grant will support the final phase of Globe Dye's restoration, including the expansion of special events space and the remodeling of office and manufacturing spaces. About 80 percent of the floorspace has already been redeveloped, according to Kelly.
"We have a very strong mix of tenants now," Kelly said. "We've held two weddings here where all of the services were provided by Globe tenants."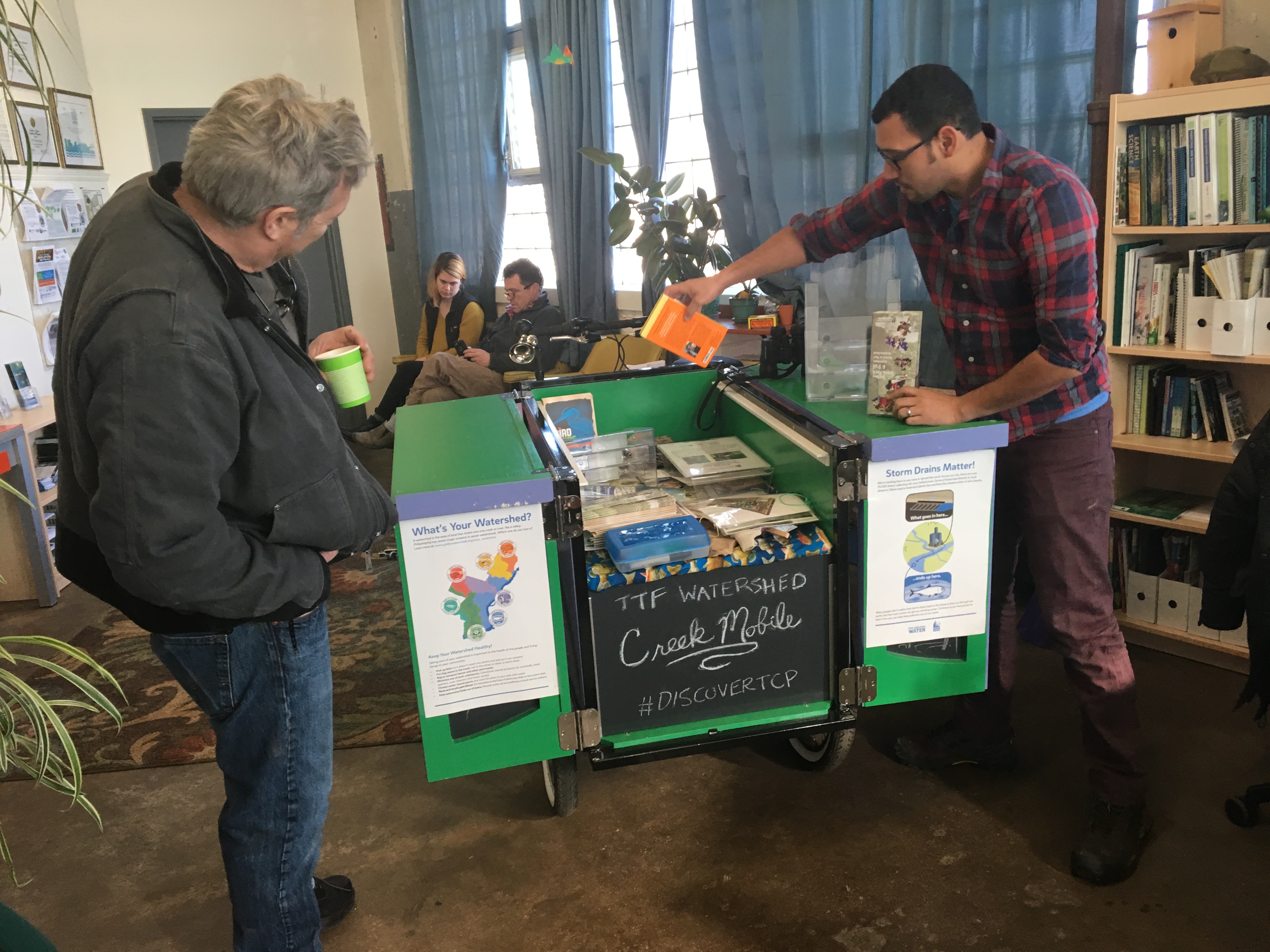 Founded in 1865, Globe Dye Works wound, dyed and bleached yarn for 140 years until its longtime proprietors, the Greenwood family, closed its doors in 2005. Two years later, Globe Development Group LP bought the property for $675,000 and began converting it into a new configuration with individual rental units ranging in size from 500 to 15,000 square feet. The City of Philadelphia has assessed the property's market value at almost $2 million for 2018.
The Tookany/Tacony-Frankford Watershed Partnership is a non-profit environmental advocacy organization that moved into Globe in May 2013. The agency supports preservation and restoration of a watershed that extends from Northeast Philadelphia into suburban Montgomery County.
"(Globe Dye) has really changed our relationship with the (Tacony Creek) Park and the neighborhood," said TTF Executive Director Julie Slavet. "We consider ourselves a part of Frankford."
The Redevelopment Assistance Capital Program is a Commonwealth grant program administered by the Office of the Budget under Gov. Wolf for the acquisition and construction of regional economic, cultural, civic, recreational and historical improvement projects. RACP projects are authorized in the Redevelopment Assistance section of a Capital Budget Itemization Act, have a regional or multi-jurisdictional impact and generate substantial increases or maintain current levels of employment, tax revenues or other measures of economic activity.
# # #
If you would like more information about this topic, please contact William Kenny at 215-533-0440 or email at William.Kenny@pasenate.com.