Senator Christine Tartaglione Brings Backpacks, Family Fun to Lawncrest with Her Annual Community Picnic
PHILADELPHIA, PA – August 16, 2019 – State Senator Christine Tartaglione handed out free backpacks and back-to-school supplies to more than 400 appreciative children at the Lawncrest Recreation Center yesterday as she hosted a Community Picnic at the bustling neighborhood playground for the first time in the 15-year history of her late-summer event series.
Youngsters and their caregivers enjoyed Dietz & Watson hot dogs, Philly Pretzel Factory soft pretzels, Philadelphia Water Ice, and DJ music. A Face painting booth, child fingerprinting, a coloring book contest, and a basketball raffle kept the excitement going throughout the four-hour picnic. The picnic also benefitted from a special contribution by Altrusa International, a nonprofit community service organization that donated books for each child to take home with them as part of its ongoing commitment to youth literacy.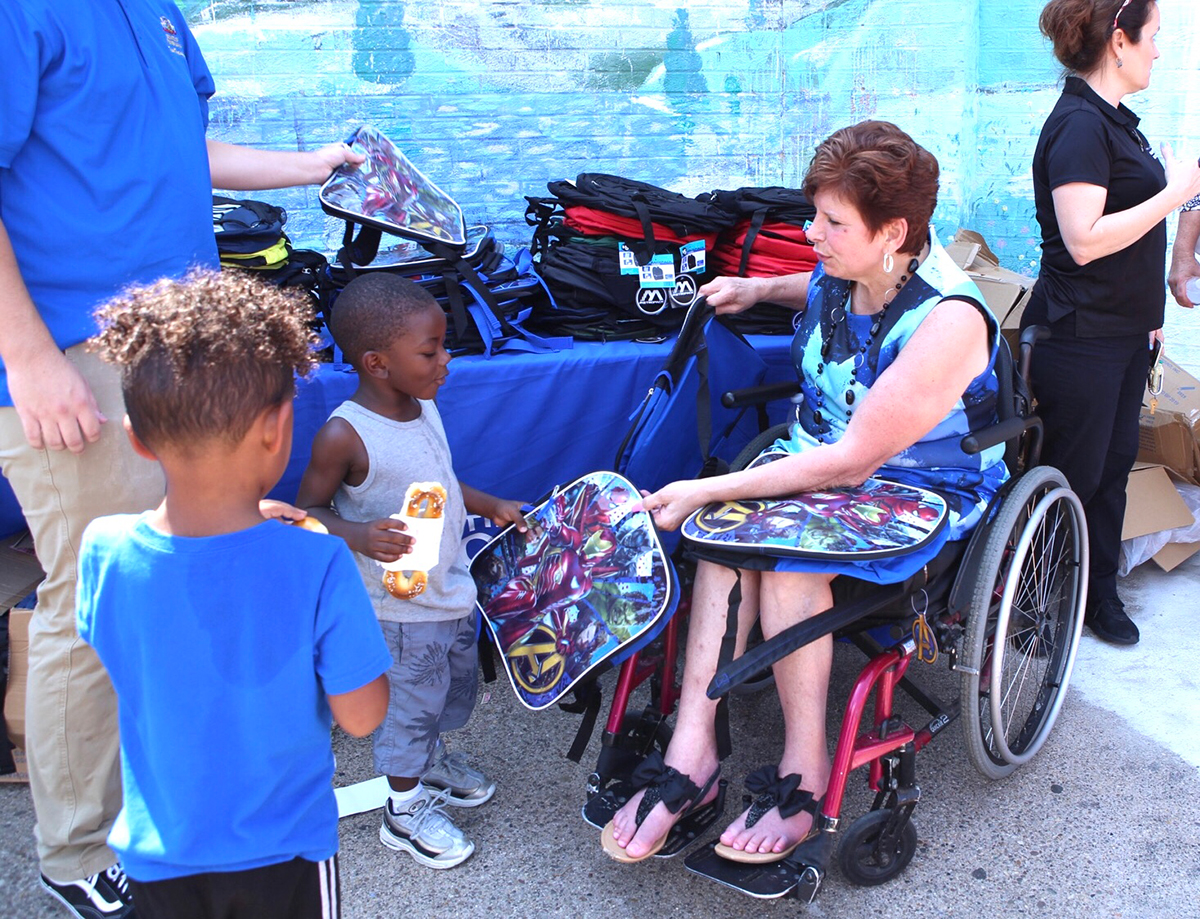 "Lawncrest is a vibrant family community with many dedicated leaders and volunteers. I was thrilled when they asked me to host one of my Picnics at the rec center. And the public response was outstanding," Senator Tartaglione said. "These events are a great opportunity for folks to meet their neighbors in a purely social setting and to help their kids get a head start on the upcoming school year. Lawncrest took full advantage of those opportunities today."
The Lawncrest event followed Senator Tartaglione's successful picnic on August 8 at Fairhill Square Park in North Philadelphia. The third and final picnic of 2019 is scheduled for Thursday, August 22, at Wissinoming Park. All activities will be set up around the park's multi-purpose building on Cheltenham Avenue, between Frankford Avenue and Charles Street. The event will be held from 10 a.m. to 2 p.m. and is free and open to the public. Children must be accompanied by an adult and obtain a ticket from the senator's table to receive a backpack.
Each backpack comes stuffed with pencils, erasers, notebooks, and other school supplies.
"The start of a new school year can be a serious financial burden for many parents. I hope these backpacks and supplies make the transition from summer to fall easier for local families," Senator Tartaglione said.
Many longtime partners and some popular new ones teamed up with the senator to make the event possible. All-American Home Care provided the child face-painting station, while the Philadelphia City Commissioner's Office showed off its new touchscreen, paper-ballot voting machines. Hyperion Bank, Brightside Academy, Fortaleza Rehabilitation and Wellness, and Oak Street Health were among the participating vendors.
"I look forward to seeing the families of Wissinoming and neighboring communities at Wissinoming Park next week," Senator Tartaglione said.
# # #
If you would like more information about this topic, please contact William Kenny at 215-533-0440 or email at William.Kenny@pasenate.com.