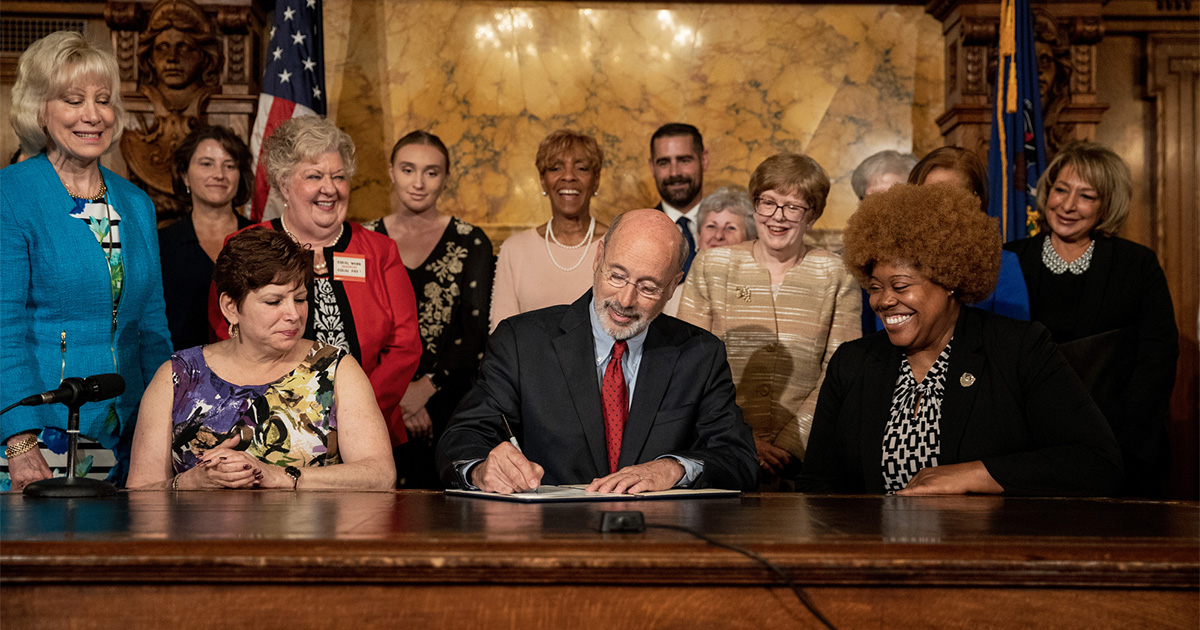 Two new Senate bills would amend Pennsylvania's 1959 Equal Pay Law and help women earn the same as their male counterparts for comparable work
HARRISBURG, PA, June 6, 2018 – State Sen. Christine Tartaglione joined Gov. Tom Wolf, other elected officials and women's advocates at the Capitol today to announce an executive order and new legislation that seek to eradicate Pennsylvania's gender pay gap.
Pennsylvania's working women collect just 79 cents for every dollar that their male counterparts make based on median annual earnings, ranking the Commonwealth 29th among U.S. states according to the American Association of University Women. Nationally, women make about 80 cents for every dollar that men make.
"In 1959, the Pennsylvania legislature passed a law to correct the gender pay gap, yet here we are, almost 60 years later, and women are still getting short-changed," Sen. Tartaglione said. "Women with the same education, training, skills and job responsibilities as their male counterparts should be paid the same. But that's still not happening."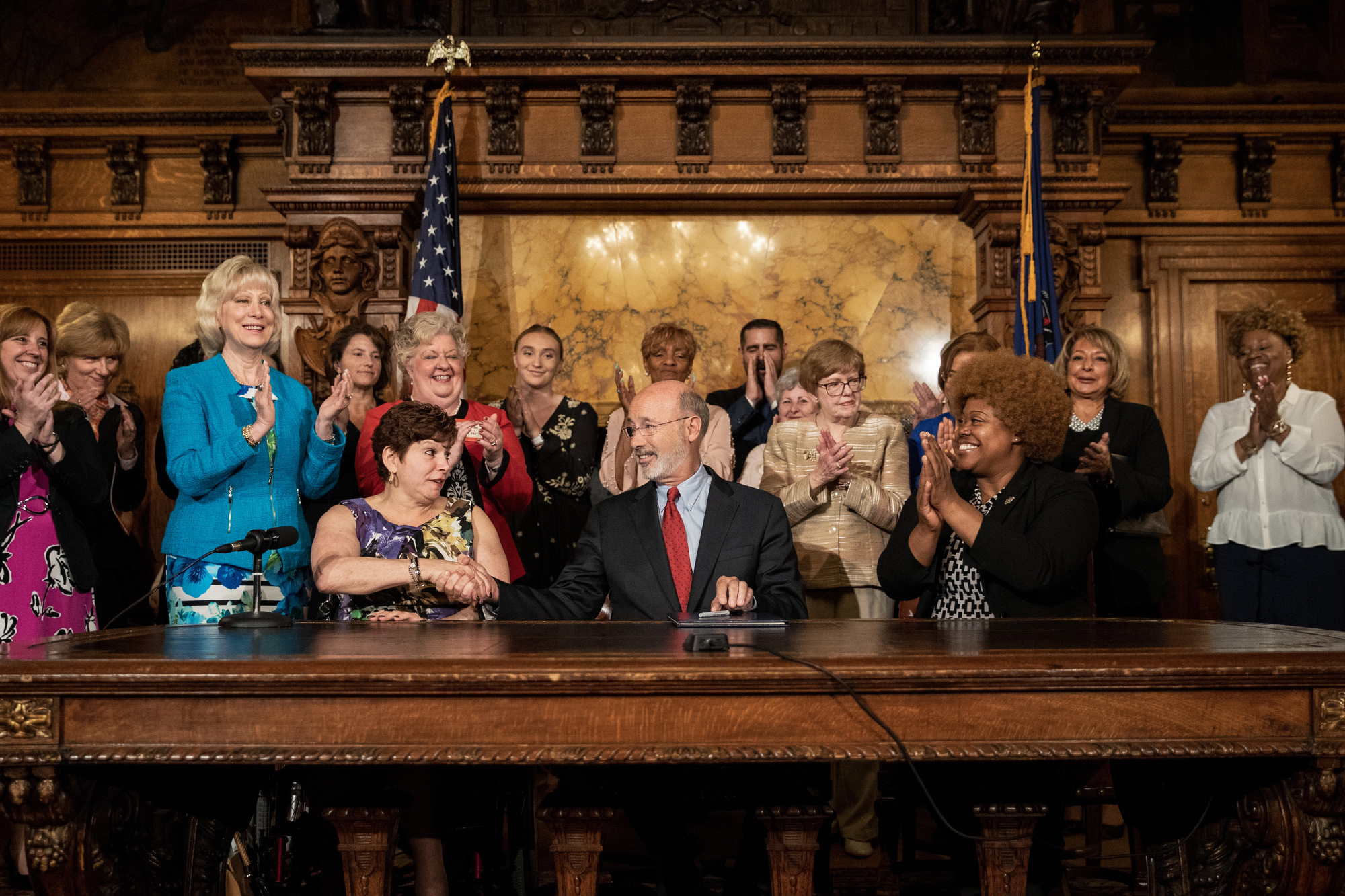 Sen. Tartaglione's Senate Bill 1200 focuses on several key areas of Pennsylvania's existing Equal Pay Law. It would broaden the definition of "wages" to include other forms of compensation such as salary, fringe benefits and other wage supplements. It would also broaden the concept of "comparable work" to encompass factors including skill, effort, responsibility and working conditions, while eliminating job title as a potential factor in pay differential.
Further, SB 1200 would require employers to defend pay differentials based on bona fide seniority or merit systems, or systems that measure quantity or quality of production or sales.
It would expand the powers of the state's Department of Labor and Industry and Attorney General to pursue unpaid wages and damages claims on behalf of employees individually or as a group. The bill would extend the statute of limitations from two years to three years in cases where an employer willfully violates the Equal Pay Law.
Sen. Schwank's companion bill would make it unlawful for an employer to make an employee sign a waiver preventing the employee from discussing his or her wages, and would make it unlawful for the employer to require a prospective employee to disclose past wages as a condition of the hiring process. Sen. Schwank's bill prohibits employers from relying a prospective employee's earnings history to determine the wages offered to the prospect, unless the prospect offers wage history information to negotiate a higher wage.
Also, Sen. Schwank's bill bans employers from contracting with employees to avoid compliance with the Equal Pay Law, while creating whistleblower and retaliation protections to protect employees who report violations of the Law. The bill includes provisions for victims to recover unpaid wages and damages.
Gov. Wolf endorsed both new Senate bills and issued an executive order mandating pay equality for state employees.
# # #
If you would like more information about this topic, please contact William Kenny at 215-533-0440 or email at William.Kenny@pasenate.com.