Senator Tartaglione Presents $50,000 Grant to Mayfair CDC To Support Acquisition And Community Use Of Vacant Lot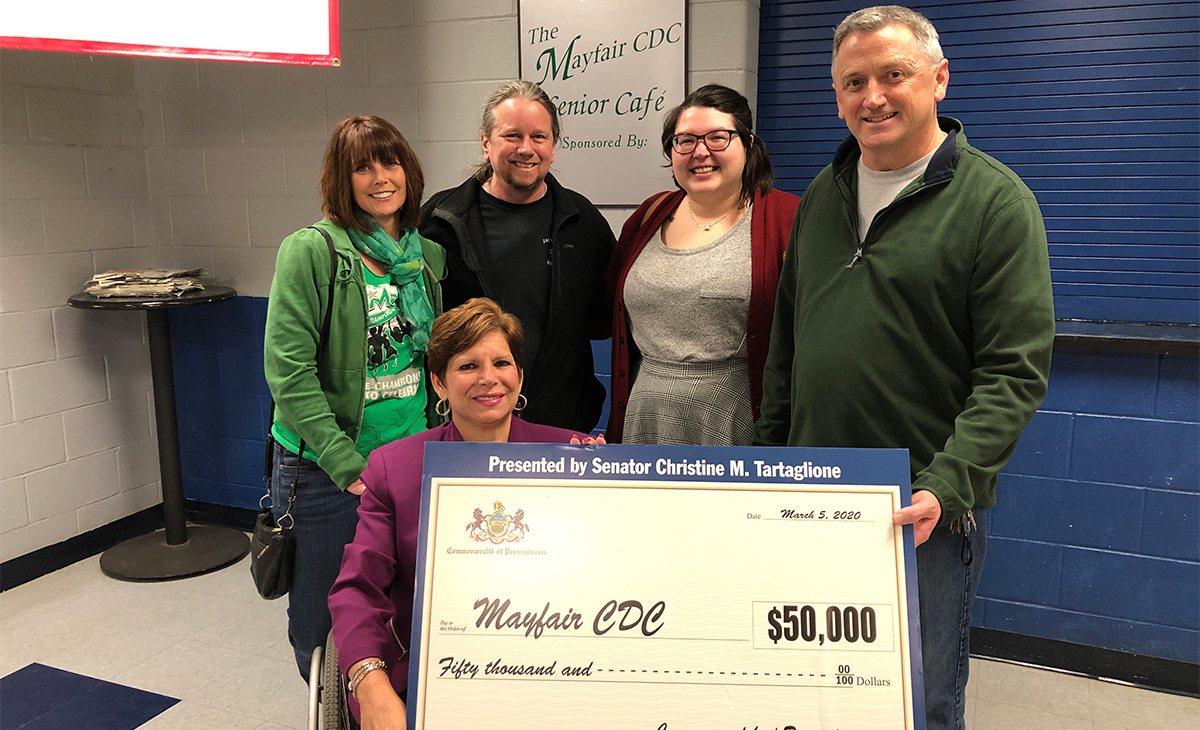 The senator secured funding through the Department of Community and Economic Development to convert a debris-strewn property into multi-use public space.
Philadelphia, PA, March 6, 2020 – State Senator Christine Tartaglione (D-Philadelphia) delivered a $50,000 development grant to the Mayfair Community Development Corporation during the CDC's executive board meeting last night. The state funding will support the acquisition and redevelopment of a vacant, debris-strewn lot on the 7300 block of Crispin St.
The CDC plans to repurpose the triangular-shaped lot, which measures more than one-third of an acre, into community park space as well as storage space for local non-profit organizations and businesses that routinely present public events in and around the nearby major intersection of Cottman and Frankford avenues.
"I am pleased and excited to bring this public investment into Mayfair, where residents, businesses and organizations like the CDC are working hard to perpetuate and grow their strong sense of community spirit," Senator Tartaglione said. "There always seems to be something big and fun happening in Mayfair. I look forward to taking part in their many festivals and celebrations for years to come."
The funding was awarded through the Department of Community and Economic Development's Local Share Account program, which disburses a portion of slot machine revenue generated by casino operators in Philadelphia.
"The lot has been an eyesore for the neighborhood, for the (Mayfair) Civic Association and for the CDC for a long time," CDC Vice Chairman Kevin Leonard said. "To be able to do something positive with that land to help the neighborhood is an excellent thing."
# # #
If you would like more information about this topic, please contact William Kenny at 215-533-0440 or William.Kenny@pasenate.com.