Senator Tartaglione Presents Assistive Services and Technologies During Disability Awareness Day at PA Capitol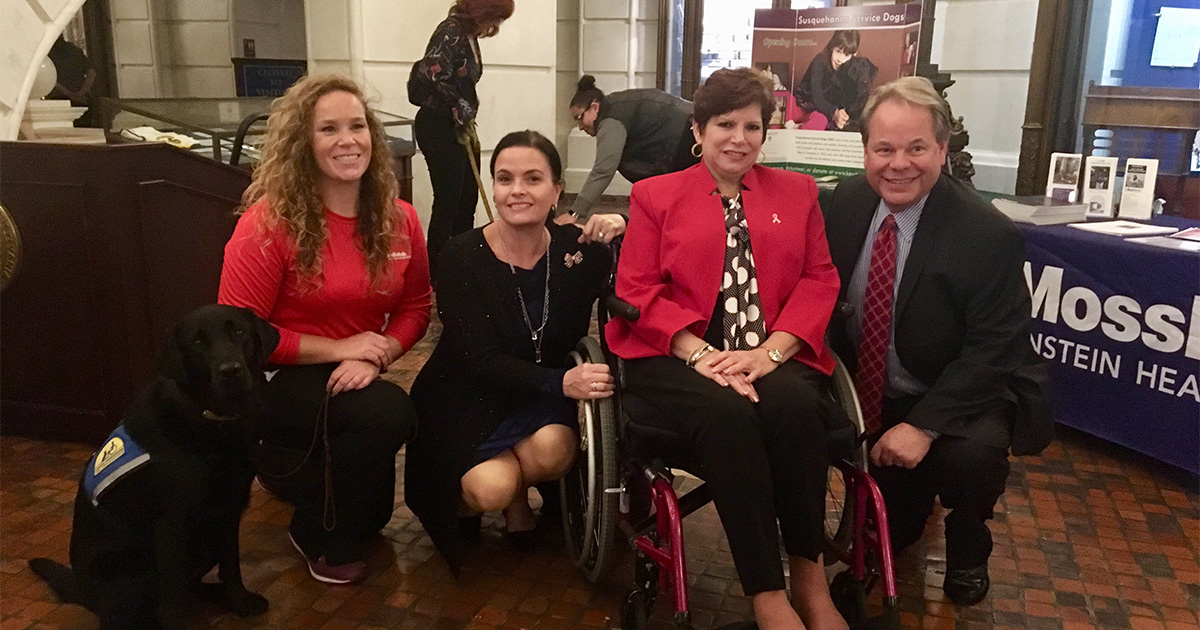 The Capitol's Main Rotunda was the setting for the senator's annual gathering of public agencies and private organizations dedicated to helping people with disabilities.
HARRISBURG, PA, October 3, 2018 – The Pennsylvania Capitol became a one-stop resource for people living with physical and cognitive disabilities today as a multitude of public and private providers gathered in the Main Rotunda for State Sen. Christine Tartaglione's annual Disability Awareness Day.
Exhibitors shared information about assistive services and technologies to help the senator kick off National Disability Employment Awareness Month.
"People living with physical and cognitive challenges often face an uphill battle as they seek to work, go to school and manage their daily lives," Tartaglione said. "Fortunately, Pennsylvania has many public agencies and private organizations whose mission is to help disabled people do the job. My objective here is to bring these resources directly to the people who will benefit from them."
Hundreds of Capitol visitors and passers-by stopped to chat with exhibitors such as the PA Office of Vocational Rehabilitation, PA Assistive Technology, the Institute on Disabilities at Temple University, AgrAbility PA, Einstein/Moss Rehab, Living Well Your Way, the Center for Independent Living of Central PA, United Cerebral Palsy and Uniquesource. They also met a couple of the beautiful life partners from Susquehanna Service Dogs. These agencies and organizations offer tools and programs that help disabled people maximize their potential in the workforce and in their communities.
"People with disabilities fulfill a vital role in Pennsylvania's workforce and they should be given every opportunity to participate," Tartaglione said. "My annual Disability Awareness Day is a great way for advocates to network with the constituents they serve."
Disability Awareness Day occurred one day after the Senate unanimously passed Tartaglione's resolution to recognize October as National Disability Employment Awareness Month in the Commonwealth. The observance calls attention to disability employment issues and celebrates the contributions of workers with disabilities. This year's theme is America's Workforce: Empowering All.
Senator Tartaglione has long been a leading advocate in Pennsylvania for people with disabilities. She was instrumental in creating the state's Office for People with Disabilities, which serves as a go-to source for information about the many state and county agencies that offer services for people who need assistance in their daily lives.
# # #
If you would like more information about this topic, please contact William Kenny at 215-533-0440 or email at William.Kenny@pasenate.com.