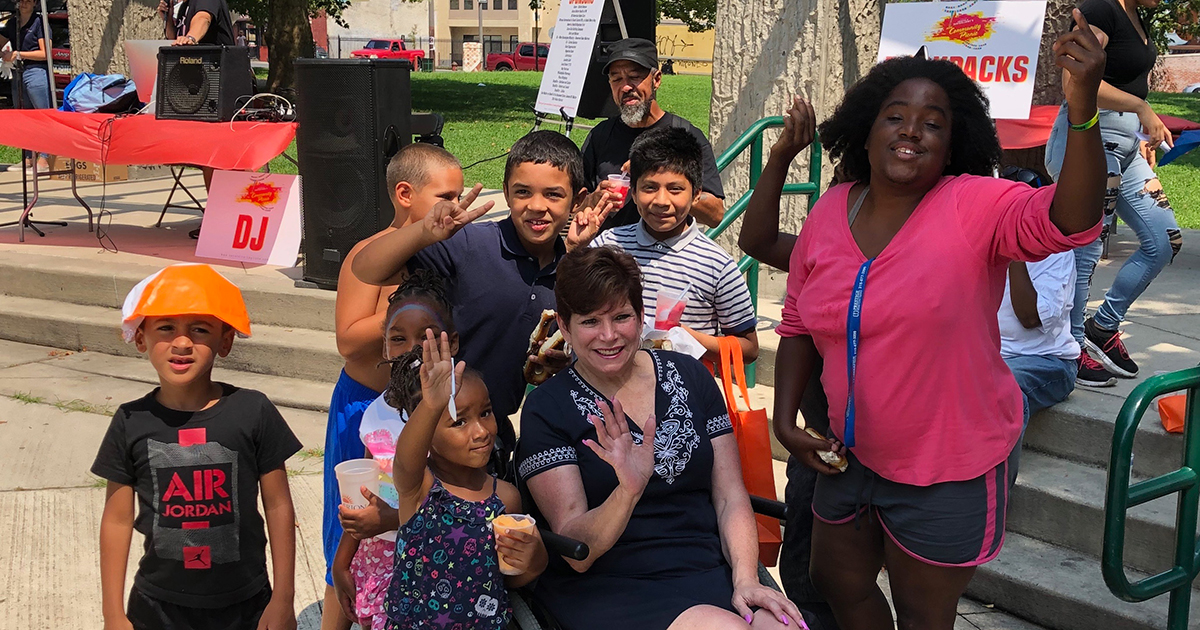 Music, face painting, hot dogs and the senator's back-to-school backpack giveaway made it a special occasion for local children and their caregivers.
PHILADELPHIA, PA – August 8, 2019 – State Sen. Christine Tartaglione's Community Picnic was a huge hit with the children and their families who gathered at Fairhill Square Park today to delight in free music, hot dogs, soft pretzels, water ice, face painting, and the senator's popular back-to-school backpack giveaway. Hundreds of youths walked away wearing new school bags on their shoulders and smiles on their faces.
The event was the first of the senator's three annual Community Picnics in her 2nd Senate District. The next two will be held on August 15 at Lawncrest Playground and on August 22 at Wissinoming Park. All three events last from 10 a.m. to 2 p.m. and are open to the public. Children must be accompanied by an adult. Each child may receive one backpack.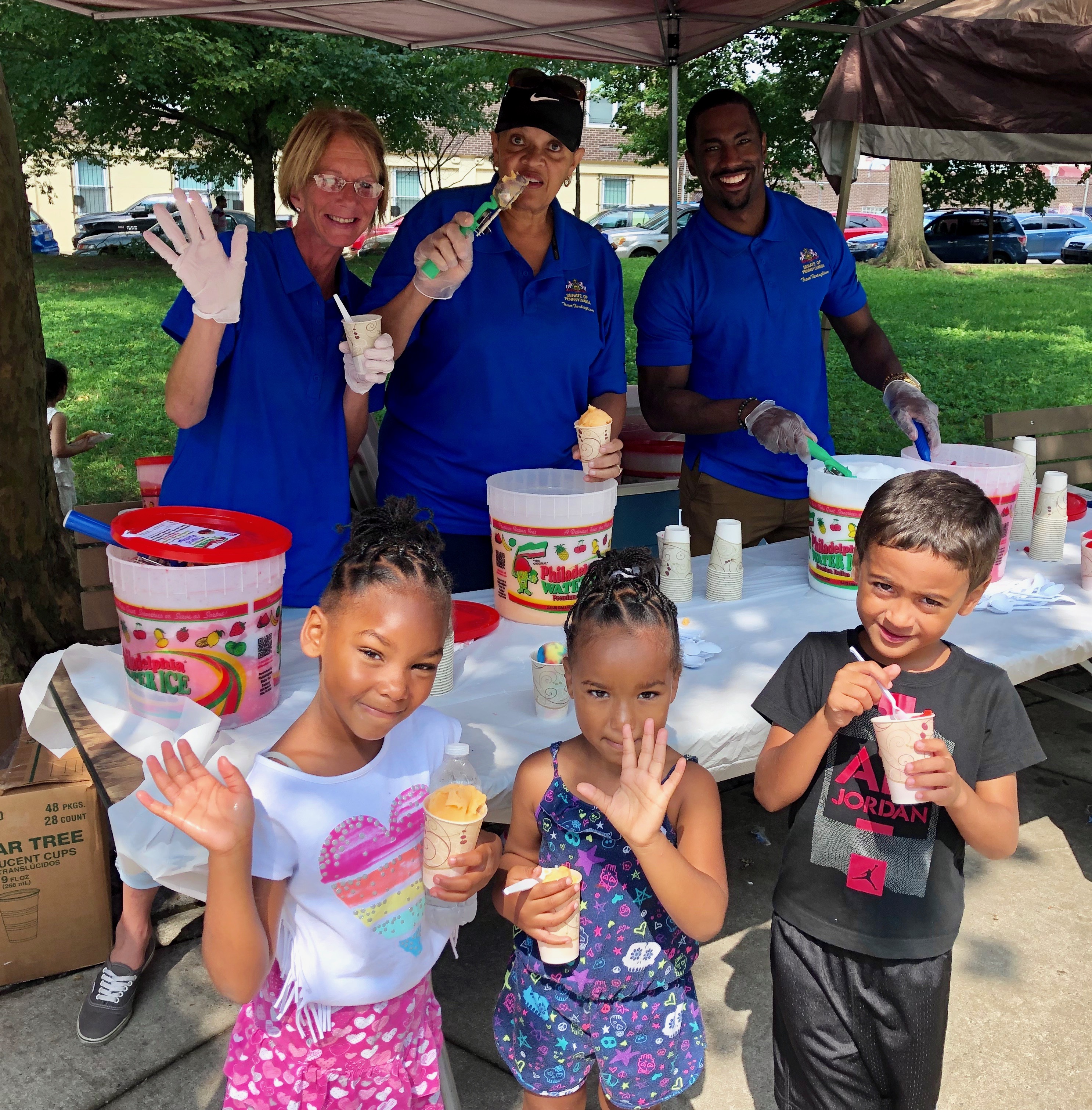 "This is a great time of year to be a youngster in the 2nd District and it's a pleasure for me too. I really enjoy mingling with the children and their families while helping them ease the costs of the upcoming school year," Senator Tartaglione said. "When we give each child a backpack filled with supplies like pencils, erasers, and notebooks, it means they will have the tools to succeed during the upcoming school year."
Many longtime partners and some popular new ones teamed up with the senator to make the event possible. Picnic-goers enjoyed Dietz & Watson hot dogs, Philadelphia Water Ice, and soft pretzels from the Philly Pretzel Factory. All-American Home Care brought its child face-painting station, while the 26th Police District conducted child fingerprinting.
The Philadelphia City Commissioner's Office showed off its new touch-screen, paper-ballot voting machines, and the folks from Hyperion Bank handed out lollipops along with information about their financial services. Brightside Academy was on hand to inform parents about their child daycare programs.
Senator Tartaglione is looking forward to the next Community Picnic at Lawncrest Playground, 6000 Rising Sun Avenue, on August 15 from 10 a.m. to 2 p.m. Children wishing to get a free backpack must first visit the senator's table to obtain a ticket from a staff member.
"I welcome everyone to join us again next week. It's a great chance to meet new friends and enjoy the summer one more time before the new school year!" Senator Tartaglione said.
# # #
If you would like more information about this topic, please contact William Kenny at 215-533-0440 or email at William.Kenny@pasenate.com.